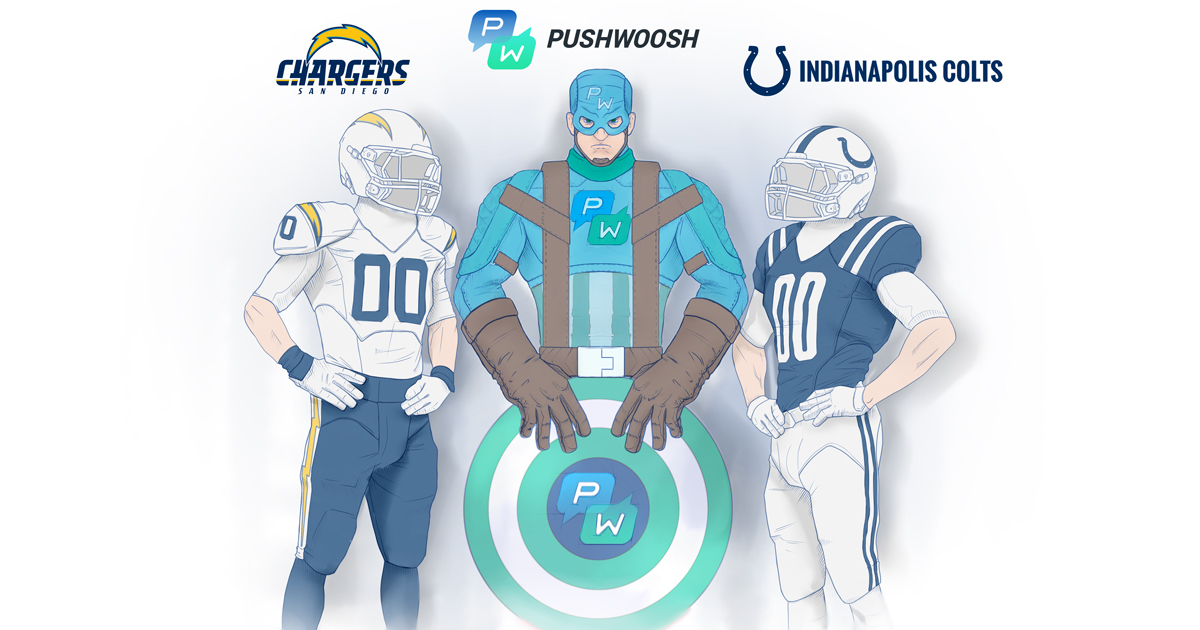 Push notifications are rapidly rushing into the media world. Sports keep up-to-date with evolving technologies and strive for better user experience of their fans, engaging them with up-to-the-minute information. Pushwoosh, well-known for staying on the top of technology trends, partners with the football giants to help them maintain the highest level of fan experience.
The Indianapolis Colts
Integration with Pushwoosh allows Colts Official Mobile App to provide fans with relevant alerts about the team, events, scores and highlights. Fans want to receive real-time information and the Colts are at the forefront of this technology advancement. What is also crucial, fans get breaking news updates and live streaming press conferences directly from the team, not from the 3rd parties.
"The Colts have always been dedicated and committed to our fans, their experience and ability to receive updates as they happen in real-time. By giving fans an enhanced experience, they know that the Official Colts App will be the first place to receive this information,"says Dan Plumlee, Director of Digital Platforms for the Indianapolis Colts.
The San Diego Chargers
Every company faces the necessity to send information quickly and in an efficient manner. The Chargers partnered with Pushwoosh to deliver a valuable information to end users in the most efficient, cost effective and fastest way. Real time communication became possible for Chargers Mobile App users.
"The ability for the Chargers Fans to receive up-to-the-minute scores, player updates, interviews and video via our mobile app has taken us one step further towards our commitment to the fan experience,"says Nicoletta Ruhl, Director of Digital for the San Diego Chargers. "We want our app to be the official location for our fans to receive information about our team."
What about Pushwoosh?
With the ever changing environment within sports it's essential to keep your fans engaged with the relevant and real-time information. In Pushwoosh we're more than excited to work on new challenging projects with such world-class organizations like The Indianapolis Colts and The San Diego Chargers to enhance their user experience, customer engagement, acquisition, retention and conversion. The best is yet to come!