There's another release note we have for you this February, which includes dozens of minor improvements and several brand new features:
New Rich Pages (latest SDK required):
You can send a deeply customized Rich Page built with our editor along with your push notification. Native Rich Pages allow you to create colorful flyers, banners and ads, and send it directly to your app with the push. The layout of the templates follows iOS and Android design guidelines, thus the result looks slightly different on these two platforms.
The Rich Page can be attached to the push in the Additional Data tab of the Send Push form, or passed as an integer value of the "rich_page_id" parameter in the /createMessage API request.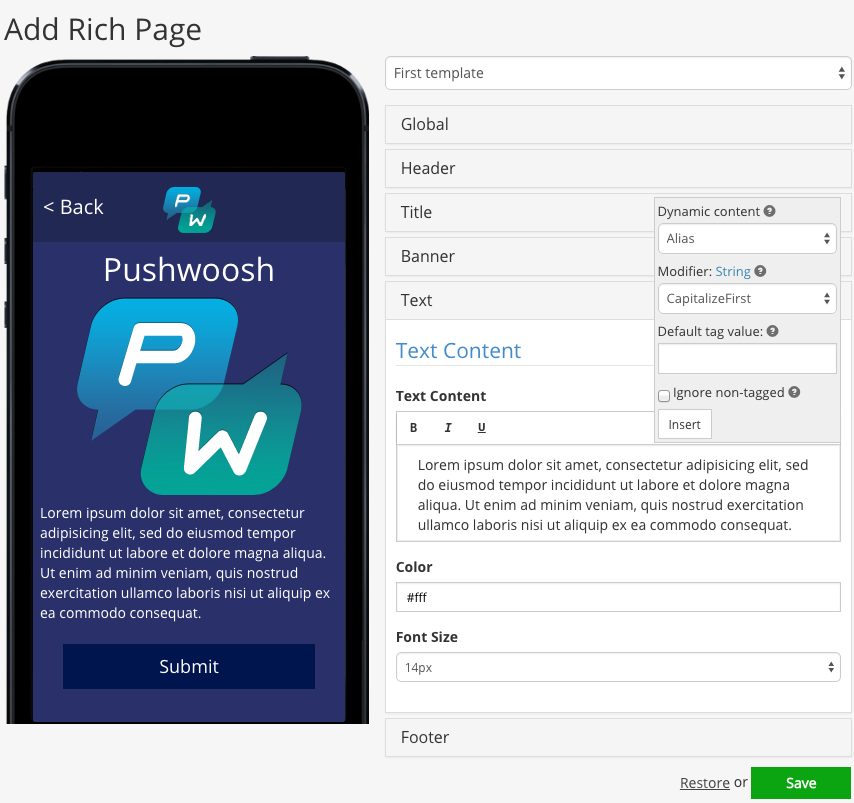 The current beta version includes a single basic template which you can customize. More templates that fit most common cases across different industries will be released soon, and your feedback on this is greatly appreciated. Please send us desired layouts of Rich Pages that you would like to see among our next templates, and we will take them into consideration!
And don't you worry – old Rich HTML Pages are still working.
Geozones:
Timetable for Geozones is out of beta, and you can set the schedule of when your zones are working and when they are disabled. Besides, the map is now focusing on the location when you input coordinates manually.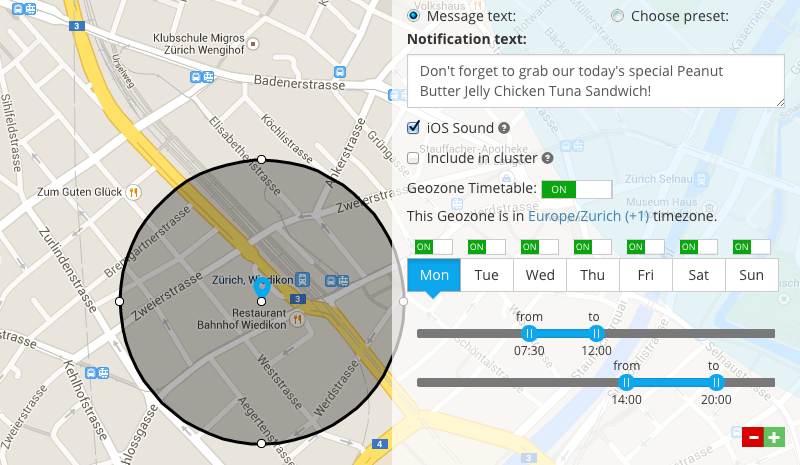 Control Panel:
API token management – label your tokens to be sure you are using the correct one;
New billing management interface – it's now easier to manage your existing subscription or create a new one;
Android push customization – we've added LED color picker and Force Vibration that you can use for urgent push notifications (latest SDK required);
Added Dynamic Content to other fields – now you can personalize not only the push message itself, but the Android/Amazon/BlackBerry headers as well
Dozens of tiny yet important UI changes
We've also updated most of our SDKs on GitHub in February, so please update your applications with it as soon as you have a chance to be up-to-date and get the most of your push notifications.
More updates are coming in March, stay tuned!